Midnight Sun
Alpha's
Luna Moor
Deseeded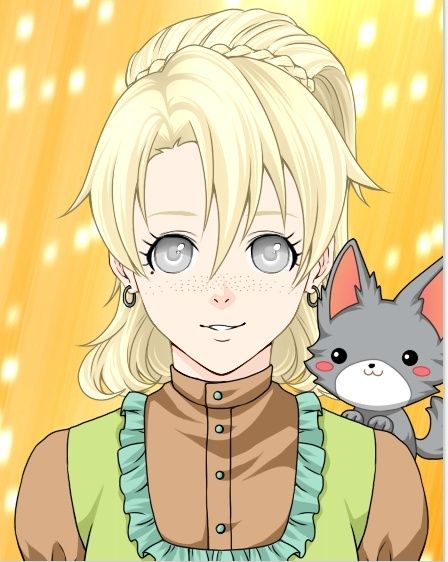 Diana Moor
: 18 Daughter of Luna Wolf name
Silver
, her wolf is like her name her pelt is a white silver color. Also has to find a mate to become next alpha female. Spunky carefree loves to read and explore her surroundings and constantly getting into fights. Tattoo of a crescent moon on her collar bone. Diana isn't tall or big but she can defend herself perfectly fine.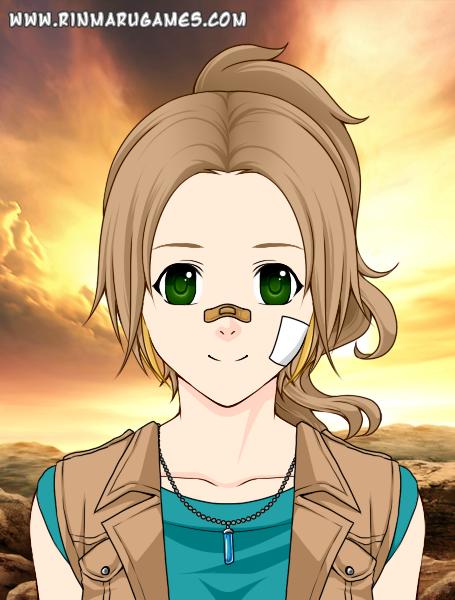 Beta
Ramona Crane
: 24  
Pyrospark
Ramona is a russet wolf with a rather fluffy tail. She has a black mark on her cheek in the shape of a star. Her tattoo is a classic beta tattoo. Ramona is a very smart girl, who is not afraid to speak her mind. She is generally quiet, but when she does speak, she is quick and swift. She has a sharp tongue, and can be quite sarcastic at times. She is genuine and sincere all the time.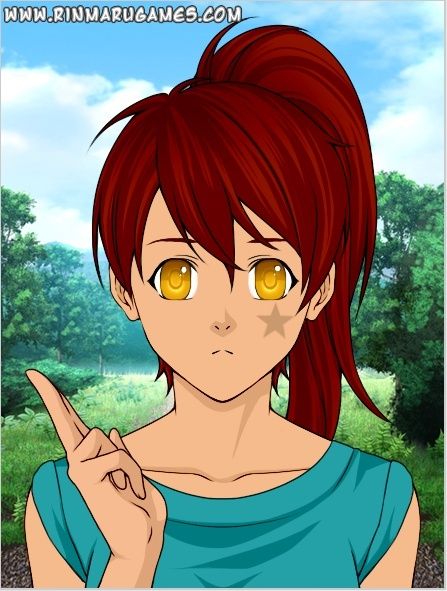 Zeta
Maya Sullivan
14
Rose
, Maya is a blonde wolf, and quite pretty, with snow soft fur, and lovely cornflower blue eyes. Classic ...Zeta tattoo. Maya is outgoing, but very sweet. She is always wanting to look after others, and is very friendly. She is gentle, and doesn't like hurting others, but can sometimes calm others. She is very skilled in medicines, even though she's only 14. She has a twin brother (Tom Sullivan aka Timber)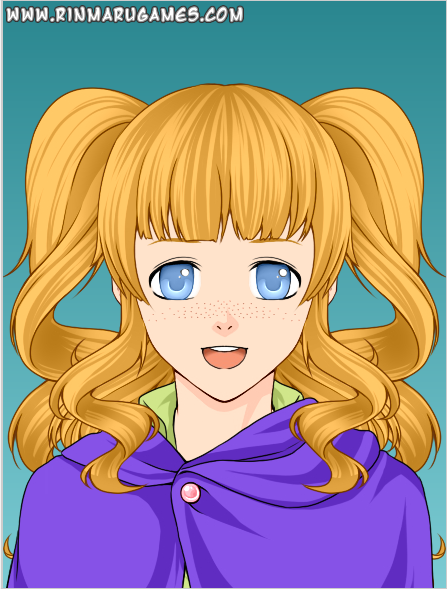 Delta
Jake Prior
: 20 Was a rogue who's original last name is Storm but now is a delta. He's also Diana's cousin her Grandfather had an affair with his grandmother Misty, who ran away when she found out she was having pups had a girl named her rain. Jake's wolf name is
Breeze
His wolf is a dark grey color on his spine but fades to a light grey towards his belly and paws. Jake has a tattoo on his chest of a Black Sun.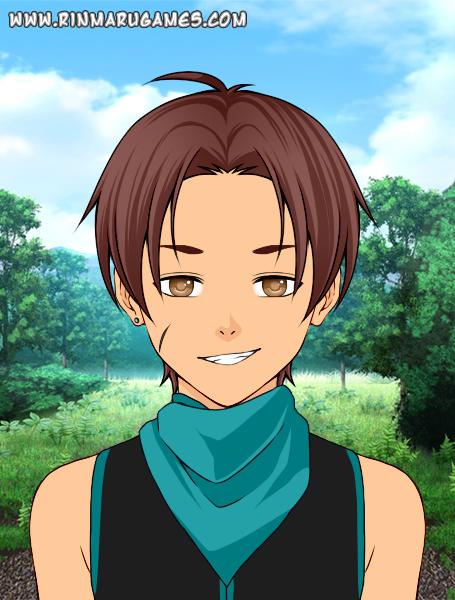 Avery Walters
: 17
Aurum
. Avery is a ginger wolf with golden streaks throughout. Her eyes are a bright gold. Avery is golden in all ways. She is sweet, but fierce; motherly, but strict. She is protective and calm at the same time. Avery is quite the freedom seeker. She hates rules, and will break them to please her adventurous nature. She loves entering the town.  Her brother is Justin Johnson, aka Spark. He is part of the Blood Moon pack. Avery's mother was a Midnight Sun wolf, and her father was a Blood Moon member. She and her brother were separated from birth when they were found that one had a wolf form, whilst the other had a beast.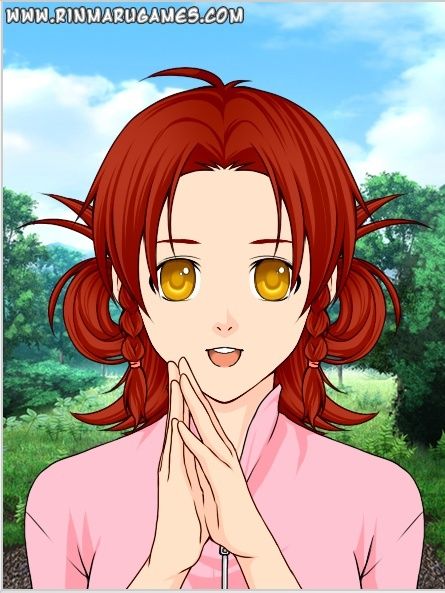 Tom Sullivan
: 14
Timber
.Tom is a lighter blonde than his sister, and his pelt is shorter, and spikier. He has friendly blue eyes. clasic ...Delta tattoo. Tom is a very calm boy, who is just as talkative as his sister. He looks up to Ramona a lot, and is always seen following her around. He is quite sweet and gentle, but does have a protective side. He'll protect his sister with everything he has, and loves his sister dearly. He is cute, and warm. He has a twin sister (Maya Sullivan aka Rose)[/color]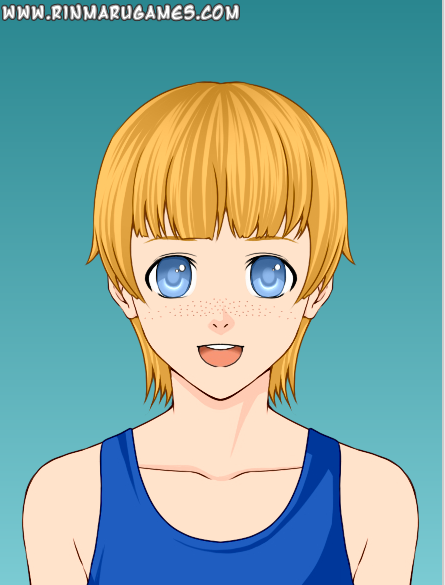 Mothers and pups
Elder
Omega
Amanda
: 17
Blood
light Ginger furred she wolf with white on the tip of her tail, ears, and paws along with icy blue eyes. Her tattoo is on her lower back hip. the tattoo is on her lower right back hip and when she is in beast mode it is brown. shy, timid and short tempered when she wants to be. Likes Dodger.
Blood moon
Blood moon
Alpha's
Malgar O'Conall: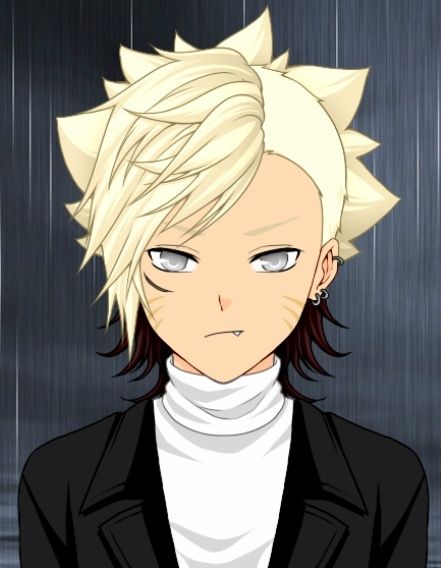 Jezebel Snow-O'Conall: 18
Wolf Name is
Ice
a large white beast with checkered patches of blue and black. Her pelt is rather thick, and she has ice blue eyes. HEr tattoo is the normal alpha tattoo, and a wolf tattoo on her left shoulder. The wolf looks like it's snarling, and is pure white. It looks suspiciously like Frost. Jezebel is a cold, and cruel girl on the outside, but she is a truly sweet person. She doesn't show her loving side to anyone but her brother and mate. When she gets angry, however, any traces of a sweet and gentle nature are not even present. Jezebel would do anything for her mate and brother. She'd rather die than stand in the way of Malgar's plans, and is quite sarcastic. She is very sincere, and wishes for nothing more than a proper family. Her mate is Malgar. She has one brother (Marth Snow aka Frost) and three pups (all currently unnamed, but two boys and one girl)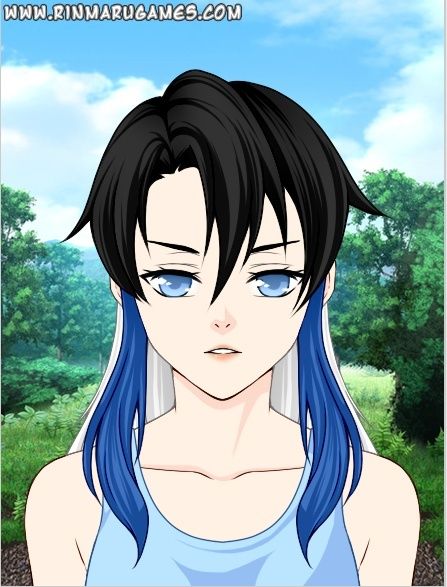 Zeta
Dameon Grace
: 23 Dameon is the Zeta and is very kind always helping others not caring what pack they are from of someone is hurt he will help. He is very sensible and always seems to be the most level headed out of the pack. Dameons beast mode wolf is all black just like his head and still had his ice blue eyes named
Shadow
. Dameon's tattoo Is on his back it starts in his mid-back and goes up to his shoulder blade it looks like a growing vine.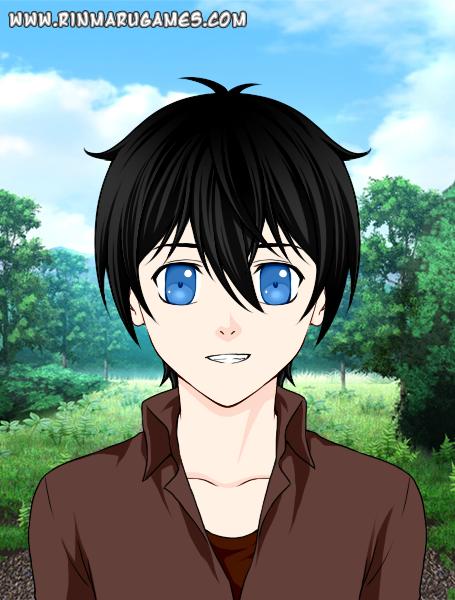 Delta
Marth Snow: 16
Frost
Beast form is a large white wolf with a blue fine to his pelt. He has patches of black scattered along his back. His pelt is thick, and he has frosty blue eyes. He has a normal delta tattoo, and has a snarling tiger on his right shoulder. Marth is always rather frosty. He generally shows his nice side at unusual times, but when it comes to his sisters safety, he would do anything for her. He rather kill others and make sure she's safe than settle matters diplomatically. He loves his sister a lot, and doesn't usually care about anything but her. If anything happened to her, he'd be devistated, and would blame himself for whatever happened to her. He likes Rikki- he wants to be her mate. He has one sister (Jezebel Snow aka Ice) two nephews and a niece.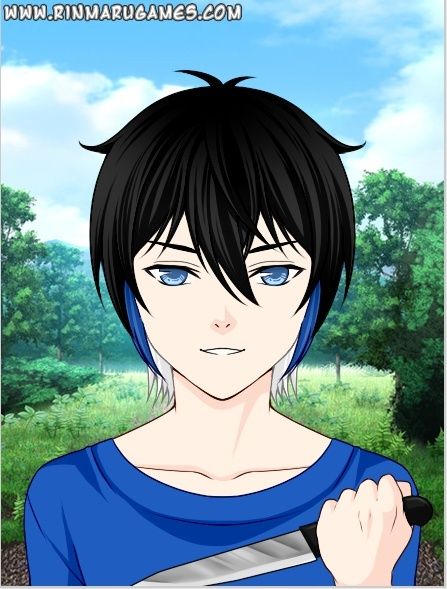 Justin Walters: 17
Spark
Justin is a ginger beast with golden streaks throughout. His eyes are a cold, cold gold. Justin is the worst person you'll find... apart from Malgar. He is cruel, and loves the feeling of superiority. He is pretty much the jailor, punisher and interrogator of the Blood Moon pack, and loves every second of his job. He is absolutely terrible, and will always assert his strength against others. His sister is Avery Johnson, aka Aurum. She is part of the Midnight Sun pack.
Other: Justin's mother was a Midnight Sun wolf, and his father was a Blood Moon member. He and his sister were separated from birth when they were found that one had a wolf form, whilst the other had a beast.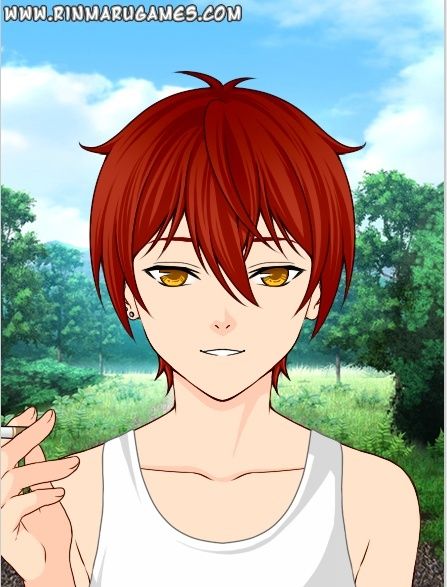 Rikki Johnson
: 16 Rikki is a resourceful she wolf that like FRost, and wants to be his mate. Is very crafty when has the time. Rikki's wolf name is
Rusty
Her beast is a rusty colored brown. She is funny and loves and adventure unlike all her pack mates who are cold and mean Rikki is much like Dameon sweet kind. Rikki is good at seeing someones true character and able to see behind the mask they put up around everyone else.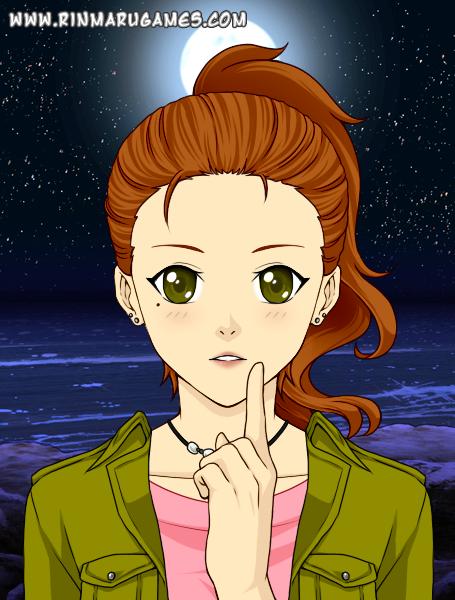 Mother's
Kaya Winters
:23 Mother, but is usually a Delta.
Lily
Kaya is a light brown wolf with some white patches. She has dark bluish-purple eyes. classic Delta tattoo. Kaya is a calm, and soft woman, who is always protective over her pups. She is different to the other blood moons, having never felt hatred towards the midnight sun pack at all. She is quite sweet and gentle, hating any forms of fighting, though she wouldn't hesitate to kill if there was a threat to her pups.Sadly her mate is dead. She has a 2 year old daughter (Nina Winters aka Sugar) and two 1 year old sons (Caleb and Adam Winters, aka Storm and Stone)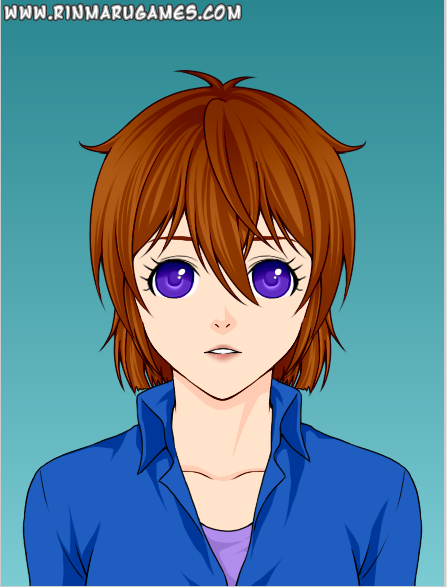 Pups
Nina Winters
:2
Sugar
Nina is a cute little thing. She is a strawberry coloured wolf, with white patches, and the same dark bluish-purple eyes as her mother.n  No tattoo yet. Nina is very, very sweet. She is bossy, but lovable, and very kind. She is always protecting her baby brothers, and is very active. She likes to run around, and has a gentle nature. Kaya thinks Nina will become a zeta when she's older. Her mother is Kaya Winters, aka Lily, and she has two 1 year old brothers (Caleb and Adam Winters, aka Storm and Stone). Her father is dead.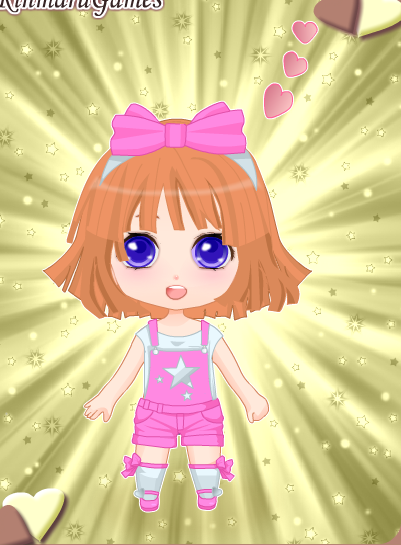 Caleb Winters
1
Storm
Caleb is a stormy grey wolf with some silver in his pelt. He has calm bronzy-gold eyes. doesn't have a tattoo yet. Caleb is a calm boy, with a stony expression. He is always looking after his cry-baby brother, and likes to feel important as the older twin. He is warm, and sweet at times, and quite cute. His mother is Kaya Winters, aka Lily, he has one 2 year old sister (Nina Winters, aka Sugar) and one twin brother (Adam Winters, aka Stone). His father is dead.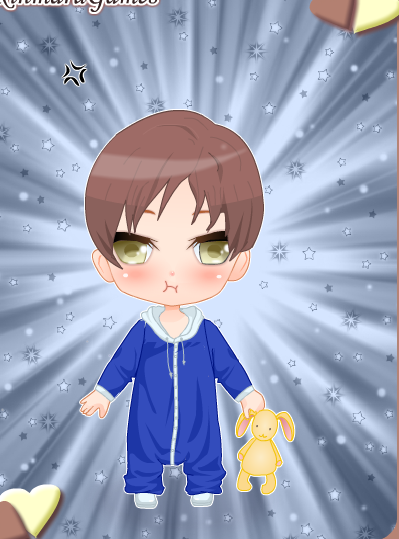 Adam Winters
1
Stone
Adam is a stormy grey wolf with some brown like his mothers. He has watery bronzy-gold eyes that seem to always have tears in them. Doesn't have a tattoo yet. Adam is a cry-baby. He cries about everything, and is always being protected by his older brother. He is sweet and gentle, and hates seeing others hurt. His mother is Kaya Winters, aka Lily, he has one 2 year old sister (Nina Winters, aka Sugar) and one twin brother (Caleb Winters, aka Storm). His father is dead.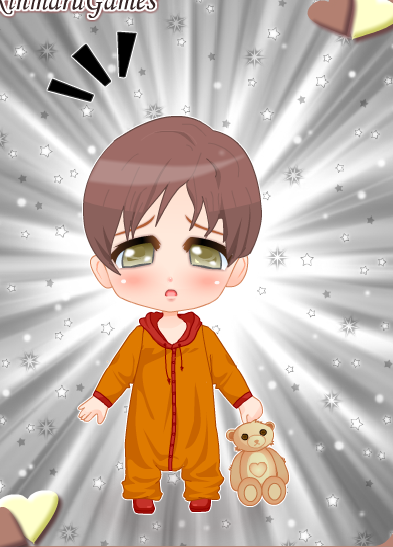 Salem O'Conell
aka
Lux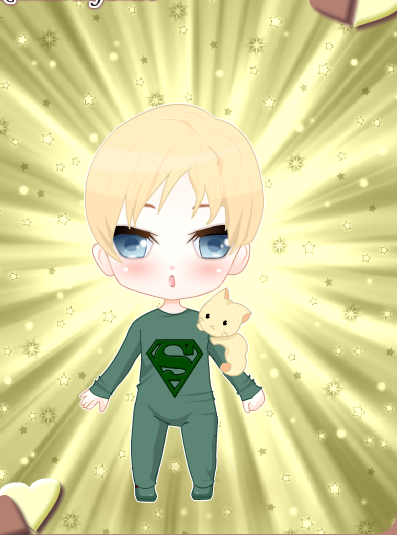 Ajax O'Conell
aka
Midnight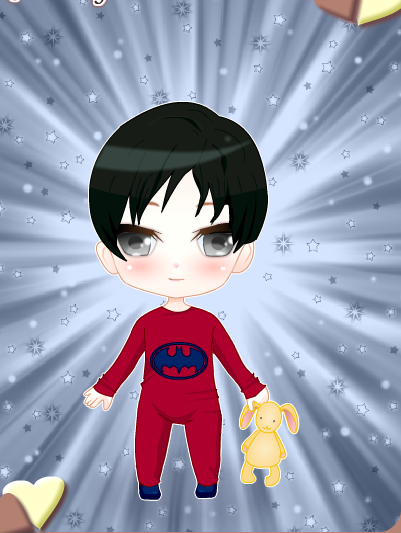 Mia O'Conell
aka
Eclipse
Mia is a jet black beast with some swirls of white with a blue tinge in her pelt. Her eyes are a light blue. Mia is the best of both parents. She is sweet and kind, with the strictness of a leader. She is bright and cheerful, but also quite calm. She can be cold if she wants, but she's generally quite warm and friendly. She is very protective of her family, and quite cute.
Kin: Her mother is Jezebel Snow-O'Conell, aka Ice. Her father is Al O'Conell, aka Malgar. Her uncle is Marth Snow, aka Frost. Her brothers are Ajax and Salem O'Conell, aka Midnight and Lux.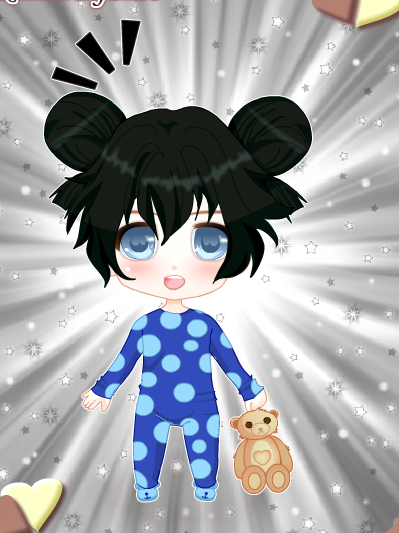 Elder
Omega
Dodger: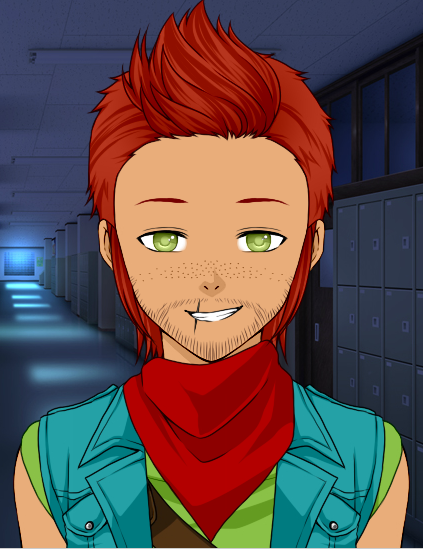 Rouges, Loners, and Tribe(Tala)
Ayaka Mitsuzu: 20  
Sky
. Ayaka is a lovely blue-grey wolf with deep midnight blue eyes.  Ayaka is a calm and gentle girl, with a caring personality. She knows how to heal, and is generally taking care of her older sister and their friends with any injuries. She never panics, and always keeps her cool. She is fun to be around, and quite adventurous herself. She is daring, despite being a healer.
Kin: Her sister is Midori Mitsuzu, aka Juniper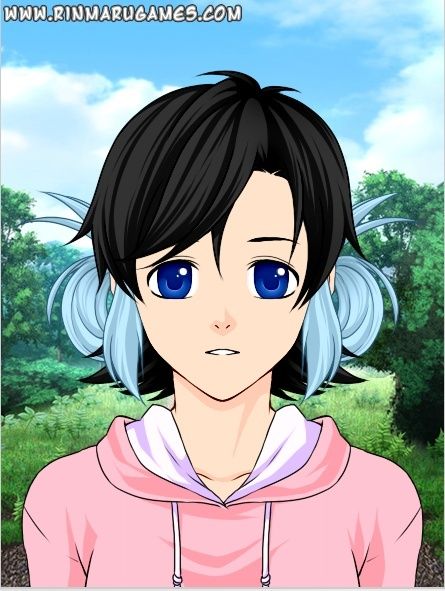 Midori Mitsuzu: 22  
Juniper
.  Midori is a dark brown, nearly black wolf with calm green eyes. Midori is a feisty girl. She is always ready to attack, and is constantly on her guard; alert even in her sleep. She sleeps lightly, and is always awake at any noise. She is extremely protective of her little sister, and is always finding creative ways of making others suffer.
Kin: Her sister is Ayaka Mitsuzu, aka Sky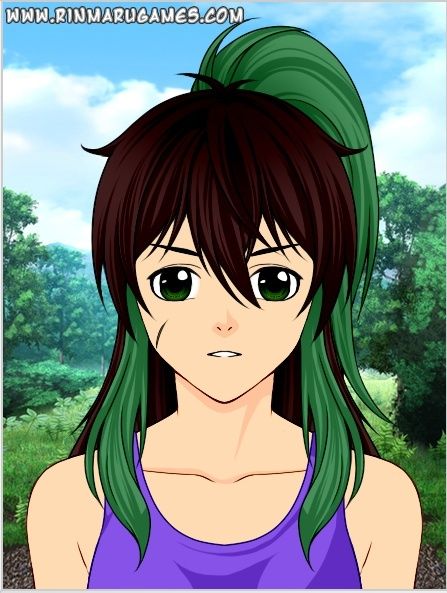 Bianca Duram : 20
Panther
.  Bianca is a sleek jet black wolf that's always silent with dark brown, nearly black eyes. Bianca is a very, very bossy girl. She is always serious, and doesn't like to muck around. She is cold, and hard on everyone, especially on herself. She is never lenient, and is incredibly stubborn. She is extremely hard on herself, and if she does something wrong, she punishes herself to become stronger. She is from the same tribe as Jake, Tala Native American for Wolf.
Jenna Peters: 17
Ruby  
her wolf is a brown red color like her hair, her wolf is small but that makes her fast and light on her paws. Jenna is usually quite and doesn't speak much. Jenna knows sign language because her only pup was deaf but sadly she lost her 3 year old pup to some illness. Now she wonders around as a wolf most the time still grieving for her child. Jenna is sweet and kind hearted, which is unusual for a rouge.